Excited for this year's CAAMFest yet? Because if you're not – you definitely should be! Check out some of the superbly awesome guests making appearances throughout CAAMFest 2015. Recognize any of them?!
*Drum roll*
Be ready to rock on with Awkwafina @ Directions and Sound!
Don't be too shy to fangirl it out with Jessika Van at Opening Night!
Get ready to go hard with Suboi as she rocks the stage for the first time in the States @ Directions in Sound!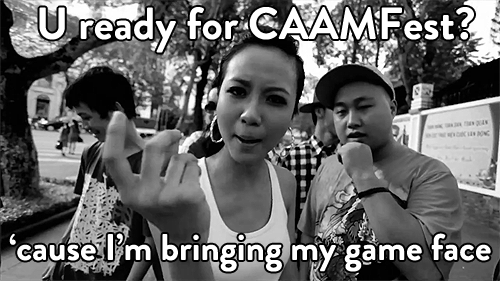 Don't forget to get your dance moves on with Justin Chon at Man Up and Seoul Searching!
Don't let Tiya Sircar down at Miss India America!
And of course, don't leave Kal Penn hanging at the 3/13 screening of The Sisterhood Of Night!
More info on these films here!
-Nancy Nguyen